The Department of Emergency Medicine's regional clinical activities include the physician and PA staffing for three Emergency Departments and providing outreach through the GW Onsite and GW Lifesavers programs.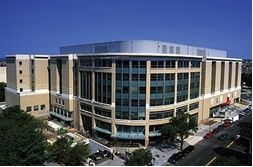 900 23rd St, NW
Washington, DC 20037
202-715-4000
Toll Free 1-888-449-4677
Professional services at The GW Hospital Emergency Department (ED) are provided by GW's Department of Emergency Medicine. The ED is the home institution for the GWUSOM Emergency Medicine Residency and the GWSOM Medical Student Clerkships. The GW Hospital is a busy, urban academic institution that is a level I trauma center and has the full range of adult medical specialties. The Hospital is also certified as a JCAHO stroke center, has an active interventional cardiology program that is designated by the District of Columbia as one of two centers to receive patients with acute myocardial infractions.
The ED receives 68,000 patient visits per year. The Medical and Nursing Staff provides expedient care for patients with a wide variety of illness severities in a compassionate, prompt, and efficient manner. The GW Hospital ED is one of the few completely paperless departments in the region, using a computer-based electronic record and patient tracking system for all patient care-related activities. The GW ED also provides advanced bedside diagnostic modalities such as sonography that allows faster, more accurate diagnosis and treatment.. George Washington University Hospital. The ED, though a collaboration with the DC Department of Health currently provides "opt-out" bedside HIV testing for all patients. The ED is a base station for the DC Emergency Medical Services system and has played a leading role in Regional Disaster Planning efforts. The ED has comprehensive patient decontamination facilities that would be used to treat patients with chemical or radiation exposures.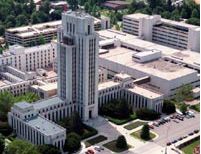 8901 Rockville Pike
Bethesda, MD 20889-5600
301-295-4611
Toll-free: 1-800-526-7101
The George Washington Department of Emergency Medicine has the unique privilege of supporting the mission of the United States Navy to provide the highest level of emergency medical care to the Nation's active duty military, their family members, and other eligible beneficiaries at the Walter Reed National Military Medical Center (WRNMMC) Emergency Department in Bethesda, Maryland. Physicians and PA's from our practice provides clinical coverage 24 hours, 7 days a week in this moderate-volume military emergency department. We also provide bedside teaching for WRNMMC residents, USUHS medical and physician assistant students.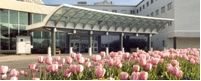 50 Irving St. NW
Washington, DC 20422
202-745-8000
The George Washington University Department of Emergency Medicine has the privilege of providing Emergency Physician and PA services to our nation's Veterans in the ED of the Washington DC VA Medical Center. Faculty from our department provides clinical coverage for this moderate volume emergency department 24 hours a day, 7 days a week. Our role includes not only clinical services, but also the continuing education of rotating Internal Medicine residents, medical students from local Universities, and physician assistant students.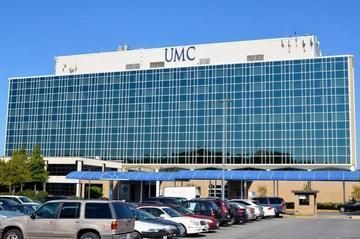 1310 Southern Ave., SE
Washington, DC 20032
202-574-6000
The GW Medical Faculty Associates (MFA)is a multi-specialty physician group that can deliver comprehensive adult medical care to communities that will increase both access and convenience. The MFA will begin its collaboration with UMC by staffing the hospital's ED and Hospitalist services and will then embark on a planning program with appropriate stakeholders to determine which additional services can be provided. Our goal is to provide expert and compassionate health care to families across Southeast Washington.