Emergency Medicine
Providing a Wide Range of Innovative Emergency Medicine Care and Consulting Services
The GW Medical Faculty Associates Department of Emergency Medicine (DEM) provides emergency patient care to three hospitals, educates the next generation of health professionals and provides a wide range of innovative emergency medicine consulting services.
The DEM is actively involved in a wide range of Emergency Medicine-related clinical, educational, research, and consulting programs. In support of our medical student, resident, and fellowship education programs and clinical research programs, the DEM staffs the ED's of three hospitals. To learn more about our education and training programs, visit The GW School of Medicine & Health Sciences website. The DEM also offers a wide range of Emergency Medicine consulting activities including: medical support for the travel assistance and commercial shipping industries, staffing solutions for remote clinics, telemedicine-related services, community-oriented emergency care programs.
Our Mission
Our mission is to provide excellent emergency patient care, train the next generation of health professionals, create new knowledge in the fields of Emergency Medicine and Emergency Management, and continually innovate.
Our Services & Resources
Latest News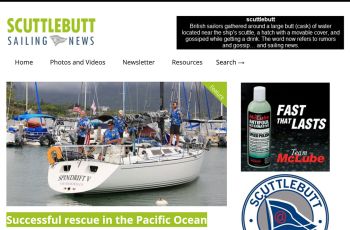 August 9, 2022
A USCG-licensed captain, instructor, and rigging specialist has been brought safely to land after combined efforts from the George Washington University's Maritime Medical Access team, the U.S. Coast Guard, the U.S. Air Force, commercial shipping, and assistance from a fellow yacht.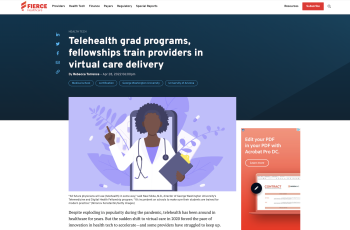 May 11, 2022
Despite exploding in popularity during the pandemic, telehealth has been around in healthcare for years. But the sudden shift to virtual care in 2020 forced the pace of innovation in health tech to accelerate—and some providers have struggled to keep up.