Obstetrics & Gynecology (OB/GYN)
We are now offering online virtual health visits. Please contact us at (202) 741-2500 to schedule an appointment. Click here for more information.
View our latest COVID-19 safety page for our latest visitor restrictions and exceptions.
---
The Department of Obstetrics and Gynecology at The GW Medical Faculty Associates provides comprehensive gynecologic and obstetric care to women of all ages in Washington, DC and the surrounding area. Our department offers a full range of quality care for women of all ages, with an emphasis on preventative health care and education.
Our services range from routine care such as gynecologic exams and routine pregnancy examinations to specialties that include treatment for various adolescent and menopausal conditions. As a part of a multi-specialty practice, our doctors are equipped to work with you in their own discipline and draw from the expertise of other specialties in order to provide a holistic approach to gynecological care.
Please note: all OB/GYN appointments are being moved to 22nd & I St., NW (5th Floor). Click here for our department resources and updates for our patients regarding Coronavirus (COVID-19)
---
Virtual Visits

Pregnancy Resources

Birth Control

Fibroid & Menstrual Disorders

Pregnancy & Hematology Clinic
Online Resources: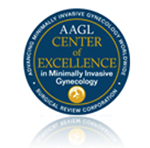 AAGL Center FOR Excellence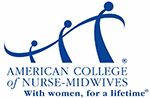 Louis M. Hellman Midwifery Partnership Award