Maternal Fetal Medicine
Washington, DC Gynecologic & Obstetric Care
We provide compassionate perinatal and preconception care to a diverse population of individuals and their families using state of the art technology in close collaboration with our community-based referring providers.
We are committed to following best practices in maternal fetal medicine and genetics. We also provider academic and clinical training to foster the development of the next generation of physicians.
About Us
Our highly skilled team consists of board-certified Maternal Fetal Medicine specialists, perinatal sonographers and genetic counselors, all of whom work closely with your health care professional to provide the highest level of comprehensive high-risk obstetric and genetic consultative services. Here at The GW Medical Faculty Associates Center for Maternal Fetal Medicine and Genetics, our specialists have training and expertise in screening, testing, and managing maternal or fetal complications using state-of-the-art ultrasound (including 3D and 4D capabilities), along with diagnostic testing as needed.
Our affiliation with GW Hospital is our site for hospitalization and delivery.
Services Offered

Gynecologic Care in Washington, DC & Bethesda

MFM evaluations, assessments and management of medical complications including:

Diabetes
High blood pressure (Hypertension)
Lupus
Multiple gestation
Prior pre-term birth
Prior still birth
Thyroid Disease
Thrombophilias
Recurrent pregnancy loss
Obesity
Fibroids and uterine abnormalities

Prenatal Screening and Diagnosis:

Amniocentesis
Chorionic villus sampling (CVS)
First trimester/Nuchal translucency screening (for aneuploidy i.e Down syndrome)
Non-Invasive Prenatal Screening (NIPS/cell free DNA)
Second trimester/multiple market aneuploidy screening
Alpha-fetoprotein (neural tube defect)

Genetic Counseling and Carrier Screening:

Advanced maternal age
Family history
Heritage-based and expanded carrier screening
Discussion of abnormal results
Coordination of specialized testing
Referral and coordination for abnormal prenatal diagnosis

High Resolution Ultrasound Examinations and Fetal Monitoring including:

Comprehensive evaluations for:

Placenta previa
Pregnancy tumor/molar pregnancy
Evaluation of amniotic fluid volume (oligo/polyhydramnios)
Intrauterine growth restriction
Assessment of fetal growth and anatomy
Suspicion of genetic/chromosomal abnormalities

3D/4D anatomy
Biophysical profile/Non-stress testing
Non-stress/contraction stress tests (fetal heart rate testing)

Preconception Counseling

Hospital Referrals

Why Choose Us

Whether you need the very best in consultation services or expert pregnancy management and care, The GW Medical Faculty Associates Center for Maternal Fetal Medicine and Genetics is here for you with highly experienced and reputable physicians and the most comprehensive range of OB-GYN services under one roof.

From pre-conception counseling through delivery and recovery; from leading edge diagnostic ultrasound services, the specialists at The GW Medical Faculty Associates Center for Maternal Fetal Medicine and Genetics deliver state-of-the-art reproductive health-care services in a caring and considerate manner.

Labor, delivery and other medical services requiring hospitalization are readily available just blocks away, at our nearby affiliate, George Washington University Hospital, world-renowned for its medical excellence.

We also consult with an array of specialists whenever necessary. Accurate results - and getting them quickly - is of paramount importance in managing obstetrical patient care. That's why The GW Medical Faculty Associates Center for Maternal Fetal Medicine and Genetics also has relationships with qualified laboratories that provide highly accurate and timely test results.

What is High Risk & Who Qualifies

If your pregnancy should fall into one of the high-risk categories, your care provider may refer you to the Maternal Fetal Medicine Specialists for help managing your pregnancy.

The GW Medical Faculty Associates Center for Maternal Fetal Medicine and Genetics providers are experts in the diagnosis and treatment of pregnancy complications, and they'll be by your side to help you manage your pregnancy complications.

In particularly complicated pregnancies, or when very close pregnancy supervision is required, a Maternal Fetal Medicine specialist can provide complete obstetrical care.

We offer all of the specialized services needed to care for pregnancy complications:

Suspected Abnormality on Prior Sonographic Exam
Family History of Chromosomal or Birth Defect, Mental Retardation, or Hereditary Disorder
Multiple Gestation
Advanced Maternal Age
Post Dates Pregnancy
Abnormal Placentation
Fetal Arrhythmia
Abnormal Amniotic Fluid Volume
Fetus at Risk for Abnormal Growth
Vaginal Bleeding During Pregnancy
Decreased Fetal Movement
Diabetes Mellitus
Risk for Cervical Incompetence
Preterm Labor
Abnormal Maternal Serum
Screening (Abnormal 1st Trimester Screening)
History of Repetitive Pregnancy Losses
Cardiac Disease
Teratogen Exposure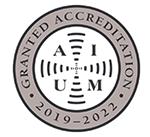 Latest News
March 23, 2021
New product to be launched at George Washington University addresses disparities in maternal mental health through real-time identification of mental health risks.