Midwifery Services
Important Update
Dear Patients,
Thank you for entrusting us with the care of your families. 
GW Midwifery is going through some temporary changes. For the near future, we will be a smaller group than we have been over the past several years, and are working to find a balance that will allow us to provide the excellent care that you are accustomed to and that you deserve 
Beginning in April 2022, you will notice a decreased midwifery presence on Labor and Delivery and the office.  At times you may be scheduled for one or more of your office visits with one of our MFA colleagues including an OB physician, Nurse Practitioner, or Physician Assistant.  We know that many of you have already had this experience.  There may also be times when a midwife is not on duty to attend births on labor and delivery.  During these times our excellent OB team will care for you and your family. 
We are proud of our collaborative care model which includes a culture of safety.  Midwives meet at least twice a day with the OB doctors, anesthesiologists, nurses, the neonatal team, social workers and unit coordinators to review all of the patients under our care.  This practice will continue, and we feel confident that your experience will be empowering and satisfying.  
Our midwifery group is working to ensure we provide the best possible support for your pregnancy throughout the summer and fall.  We envision a rebuilding of our staffing during this time. 
We are here to support you and your family, and answer any questions you may have about your care.  
The GW Midwifery Team 
---
Embracing the Wisdom of Collaborative Practice
Thank you for inquiring about our Midwifery Services at The George Washington Medical Faculty Associates. We believe that collaborative care between midwives and physicians yields the very best outcomes for pregnant women and their babies. Our full-scope midwifery service provides in-hospital, midwifery-managed prenatal care and deliveries for the women of the Washington DC Metro Area. We only deliver at The George Washington University Hospital. We also provide a full array of GYN services and primary health care.
As of May 2019, there are 10 Midwives and two Midwifery Fellows in the practice. Midwifery Fellows are fully licensed and credentialed midwives who are taking an additional year of training with us to hone both their clinical and collaboration skills. You will see them and our three midwifery students working with us both in the office and on labor and delivery. Click here to learn more about each of our Midwives.
We see women on the typical prenatal schedule and provide 24/7 coverage for deliveries. Medical consultation and collaboration is provided by our physician colleagues at The George Washington Medical Faculty Associates and The George Washington University Hospital.
The George Washington University Hospital is located at 23rd and I Streets NW, at the top of the Foggy Bottom escalators.
We ask that clients who consider our midwifery service meet the criteria below:
Be in excellent health
Follow our nutritional, exercise, and lifestyle guidelines
Be committed to natural birth
Have partners or other support who are engaged in the pregnancy and natural childbirth process and additional labor support (a doula)
Understand that there is an inherent risk in pregnancy and birth
Embrace our model of care in a university-based learning environment
Be committed to waiting for labor to begin on its own until 42 weeks
Additionally, please review the Midwifery Screening Tool below to ensure that you do not have conditions that would preclude you from midwifery care. Once you have reviewed these documents, please call us at (202) 741-2500 to schedule an appointment.
Blessings on your journey!
Meet the Midwives - Canceled Until Further Notice
Please revisit our website or follow our Facebook page for updates.
Make an Appointment

Thank you for your interest in midwifery care and natural childbirth. Midwives take care of women who are low-risk and have no history of serious medical or surgical problems. Please review the list below. If you currently have or have had a history of one or more of the following conditions, your care may be best provided by one of our collaborating physician colleagues:

Major medical problems:

high blood pressure
heart disease
lung problems
epilepsy
auto-immune conditions
diabetes

Blood clotting or bleeding disorders
Previous uterine surgery other than previous cesarean delivery (such as myomectomy)
IVF Pregnancy
Age 40 or older
Depression or anxiety not responding to clinical treatment
Morbid obesity or bariatric surgery
Previous serious obstetrical complications:

preeclampsia
unexplained fetal death
postpartum hemorrhage

Any other medical or surgical history which may impact your obstetric care

Additionally, if you have a combination of problems that place you or your pregnancy at a higher risk level, you may not be suitable for midwifery care. For example, if you are older than 40, have an IVF pregnancy, and had a previous cesarean delivery, a natural birth may not be a good option for you.

Call Us Today

To make an appointment with GW Midwifery, please call (202) 741-2500, Option 2 and speak with one of our Call Center Representatives to get you registered in our system and make your first appointment.

The following appointment types are available:

Midwife Verification of Pregnancy (MVP): A GYN visit where your history is reviewed and an ultrasound will either be done or ordered to confirm pregnancy. This visit is ideally done at approximately 7-8 weeks.
Midwife New OB Visit (MNO): A new OB visit for pregnancies already confirmed by ultrasound or for women transferring their care to GW Midwifery.
Midwife Consultation Visit (MNV): A consultation visit where we determine whether you are a candidate for midwifery care with GW Midwifery.
Midwife GYN Visit (MNV or MRG): For annual exams, preconception, or contraception.

We look forward to hearing from you.

Meet the Midwives

A Q&A Session with Midwives in Washington, DC

We host a regular Meet the Midwives session for you to learn more about us, the profession of midwifery, and our practice strategies. This is an informal group session where all your questions will be answered. The presentation lasts until approximately 8 pm. We recommend coming as a couple and then having a dinner date afterwards to discuss your thoughts about the presentation.

Meet the Midwives - Canceled Until Further Notice

Nutritional & Exercise Guidelines for Natural Birth

Nutrition is an important determinant of a healthy pregnancy. We cannot overemphasize how important it is for you to have a diet rich in healthy foods and devoid of all junk food during your pregnancy. Nutrition affects the outcome of pregnancy and many serious complications of pregnancy, labor, and delivery can be avoided through good nutrition.

More information about Nutrition & Exercise Guidelines for Natural Birth

Considering Midwifery

Thank you for your interest in midwifery care and natural childbirth. We are a part of The GW Medical Faculty Associates and deliver at The George Washington University Hospital. Midwives are experts in providing independent, evidence-based care to healthy, normal women. At GW, our collaborative model of care is committed to supporting your plan for a normal vaginal delivery.

Preparing for Natural Birth

Optimal nutrition and regular outdoor exercise are essential cornerstones to every pregnancy. We ask that you follow the Nutritional, Exercise, and Lifestyle Guidelines found on our website. We ask that you eat "real" foods and do not consume processed, refined foods, including white flour and sugar. Daily outdoor exercise is an important component of our program.

Scientific evidence supports midwifery care and normal birth. Many of you will have watched The Business of Being Born or read PUSHED. Please expand your perspective by looking at the PDFs found on the More Information Tab of our website. These documents will give you a balanced view on the scientific evidence supporting midwifery care and normal birth.

Additionally, we recommend Emily Oster's book, Expecting Better as a source of good pregnancy advice. Ina May Gaskin's Guide to Childbirth is our top pick for childbirth advice. Finally, you can visit www.midwife.org for to learn more about our amazing profession.

Pearls for Physiologic Birth

Below are the evidence-based strategies that GW Midwifery Follows to promote natural, physiologic birth:

Oral hydration and nutrition in labor optimize outcomes
Avoid routine intravenous fluids
Intermittent auscultation is safe for low-risk labors
Ambulation and freedom of movement facilitate labor progress
Hydrotherapy is a safe and effective comfort measure during labor
Continuous labor support is the standard of care
Avoid routine rupture of the membranes
Expect individualized labor progress
Support initial passive descent and self-directed open-glottis pushing
Avoid routine episiotomy and aggressive perineal massage
Delayed cord clamping improves neonatal outcomes
Facilitate immediate skin-to-skin contact and breastfeeding
Trial of labor after cesarean is the standard of care
Planned vaginal breech birth may be a safe option in an inter-professional setting
Inter-professional education, collaboration, and team-based care promote optimal outcomes
Practice according to current evidence and trust the body's innate capacity to birth

Grateful Patients

GW Midwifery is proud to report that our outcome data is among the best in the country, marking high rates of normal vaginal delivery, low rates of cesarean delivery, and high rates of vaginal birth after cesarean. Our Collaborative Model of Care between the midwives and physicians at GW can serve as a national model for achieving these outcomes.

Supporting Natural Births in the DC Metropolitan Area

GW Midwifery has a variety of priorities in addition to providing excellent clinical care. We are committed to research, education, and advancing this amazing model of care on a national level. Many of you have asked how you can show your appreciation for our services, and we have initiated a Grateful Midwifery Patients Fund for Giving as a way for you to do so. Donating to this fund will support many of our efforts to improve access to the very best services for mothers and babies in the District of Columbia.

If you would like to give back to GW Midwifery, please click here. You will be redirected to our partner's website at the George Washington University to complete your donation. Thank you for your support of GW Midwifery and our Collaborative Model of Care at GW.

More Information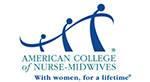 Louis M. Hellman Midwifery Partnership
Latest News
October 23, 2020
Washington Parent magazine readers recently voted the George Washington University Medical Faculty Associates Midwifery Services as the best in the Washington, D.C., metro area for the year 2020.