What America Eats
The saying "you are what you eat" is really true. Everything we eat either helps or hurts our health and well-being. The Standard American Diet [SAD] is dominated by highly processed foods containing large amounts of sugar, fat and salt plus meat and dairy. This diet, eaten day in and day out, leads to total body inflammation, obesity, and most of the chronic diseases Americans face including diabetes, heart disease and cancer. The science is clear that our diet is the number one cause of premature death and disability in the US. So what is a healthier way to eat?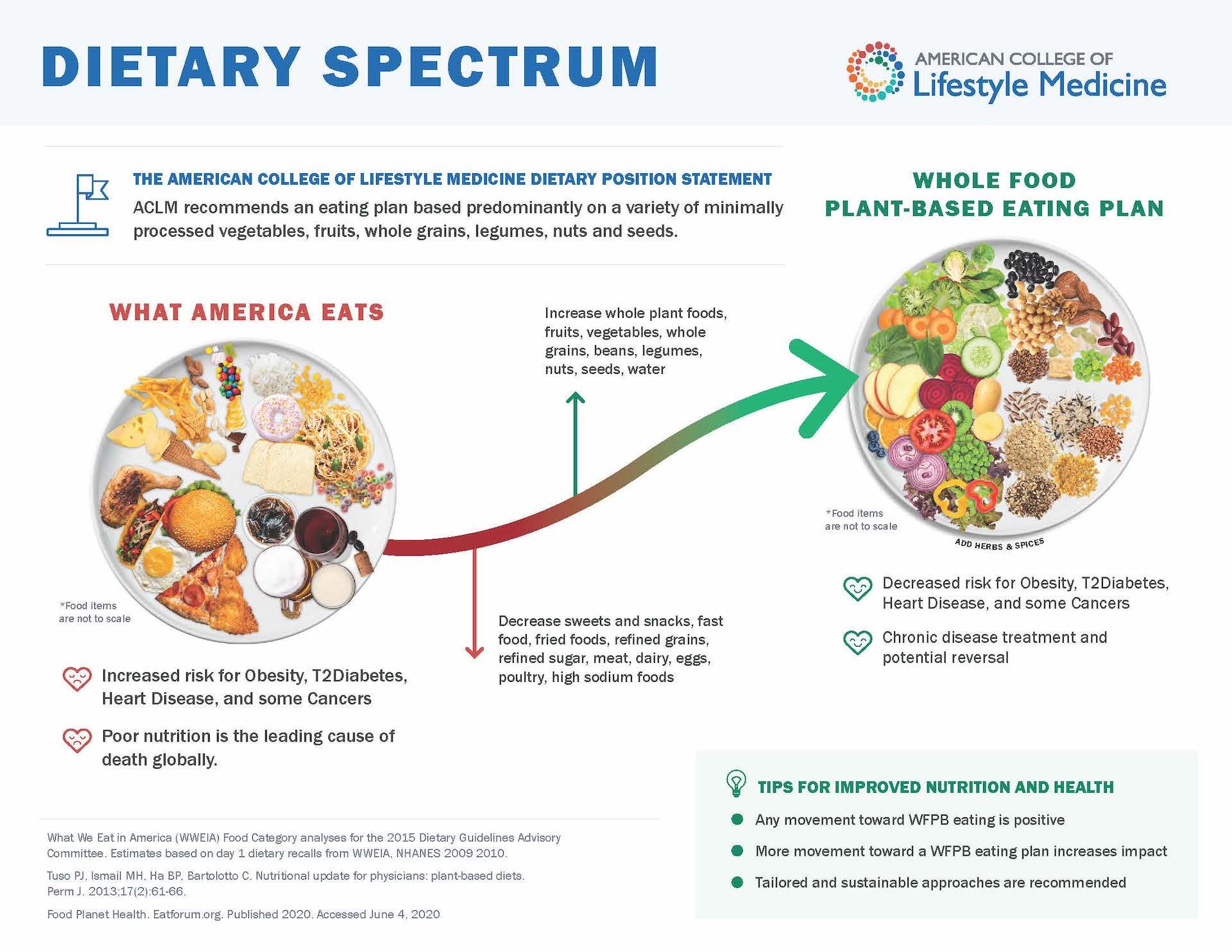 Whole Food Plant Predominant Diet
A whole food mostly plant-based diet it the optimum diet for health, wellness and longevity. Whole food means food close to its natural state that has had nothing bad added and nothing good taken away. Plant predominant means 85-90% of calories from plants. This is more than salad.
Foods to eat in abundance:
Fruits
Vegetables [including potatoes]
Mushrooms
Whole grains
Beans and legumes
Nuts and seeds
Herbs and spices
Water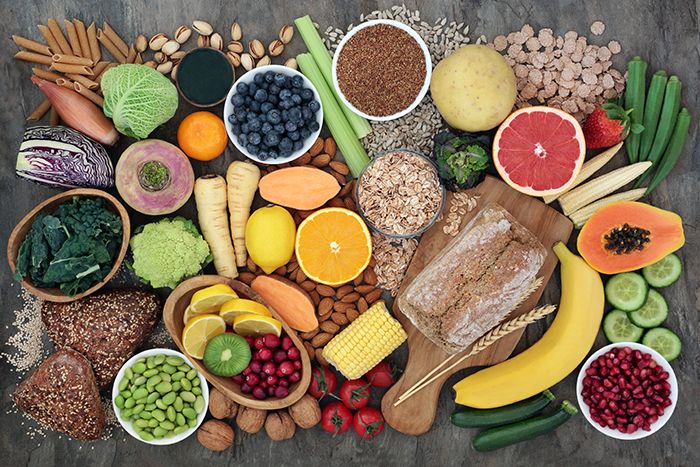 Foods to limit/avoid:
Sugary drinks [soda, juice]
Processed meat [lunchmeat, sausage]
Processed snacks  [crackers, chips]
Cakes, pastries, sweets.
Dairy
Red meat
Poultry
Eggs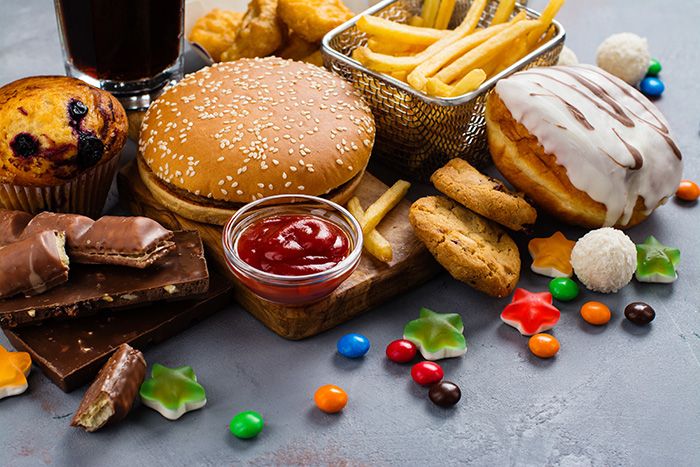 Videos
| | |
| --- | --- |
| Find out what the latest science is saying about your favorite foods to help you make the healthiest choices for you and your family. Watch free videos on more than 2,000 health and nutrition topics with new videos and articles uploaded every day. | |
| What if one simple change could save you from chronic diseases such as diabetes and heart disease? Take a deep dive into the plant-based diet documentary that has influenced millions around the world. | |
| Presented by James Cameron, Arnold Schwarzenegger, Jackie Chan, Lewis Hamilton, Novak Djokovic and Chris Paul — a revolutionary new film about meat, protein and strength. | |
Podcasts
Plantstrong with Rip Esselstyn

We advocate for the scientifically proven benefits of plant-based living and envision a world that universally understands, promotes, and prescribes plants as the solution to empowering your health, enhancing your performance, and restoring the environment.

The Exam Room with Chuck Carroll
[PCRM]

The Exam Room™ is the ultimate vegan podcast from the Physicians Committee. Dr. Neal Barnard, a real-life rock star and authority on plant-based living, motivates and inspires the vegan-curious and those who have been plant-powered for life. Learn the secrets to radically improving your health as show host "The Weight Loss Champion" Chuck Carroll, who lost 265 pounds and kept it off, goes one-on-one with others who have transformed their lives. Then dive into the science of a vegan diet! What can eating just one hamburger do to the body? Is cheese really addictive? Plus, recipes and breaking medical news from the Physicians Committee.

The Plant Proof Podcast with Simon Hill

Simon Hill is a Physiotherapist and Nutritionist who is passionate about making nutritional information simple and accessible so that people can make informed decisions about the food they feed themselves and their family.
Scholarly Articles
Le LT, Sabaté J. Beyond Meatless, the Health Effects of Vegan Diets: Findings from the Adventist Cohorts. Nutrients. 2014; 6(6):2131-2147.

Vegetarian diets confer protection against cardiovascular diseases, cardiometabolic risk factors, some cancers and total mortality. Compared to lacto-ovo-vegetarian diets, vegan diets seem to offer additional protection for obesity, hypertension, type-2 diabetes, and cardiovascular mortality.

Tuso PJ, Ismail MH, Ha BP, Bartolotto C. Nutritional update for physicians: plant-based diets. Perm J. 2013 Spring;17(2):61-6. doi: 10.7812/TPP/12-085. PMID: 23704846; PMCID: PMC3662288.

Update for physicians on plant-based diets.
Books
The Whole Foods Diet: The Lifesaving Plan for Health and Longevity
John Mackey, Alona Pulde, MD, and Matthew Lederman, MD

The definitive guide to the optimum diet for health and wellness, from the founder of Whole Foods Market and the doctors of Forks Over Knives.

UnDo It: How Simple Lifestyle Changes Can REVERSE Most Chronic Diseases
Dean Ornish, MD and Anne Ornish

A simple, scientifically program proven to often reverse the progression of the most common and costly chronic diseases and even begin reversing aging at a cellular level.

The Vegan Starter Kit: Everything You Need to Know About Plant-Based Eating
Neal Barnard, MD

This book gives readers all the tools they need to get started: delicious recipes, answers to frequently asked questions, guidelines on ensuring complete nutrition, quick-reference charts for sources of calcium and protein, tips for modifying recipes, and more.

Prevent and Reverse Heart Disease
Caldwell B. Esselstyn, Jr. MD

Based on the groundbreaking results of his 20-year nutritional study—the longest study of its kind ever conducted—this book explains, with irrefutable scientific evidence, how we can end the heart disease epidemic in this country forever by changing what we eat.

How Not To Die
Michael Greger, MD with Gene Stone

Examines the fifteen top causes of death in America—heart disease, various cancers, diabetes, Parkinson's, high blood pressure, and more—and explains how nutritional and lifestyle interventions can sometimes trump prescription pills and other pharmaceutical and surgical approaches, freeing us to live healthier lives.

How Not To Diet
Michael Greger, MD with Gene Stone

Dr. Greger hones in on the optimal criteria to enable weight loss while considering how these foods actually affect our health and longevity. He lays out the key ingredients of the ideal weight-loss diet—factors such as calorie density, the insulin index, and the impact of foods on our gut microbiome—showing how evidence-based eating is crucial to our success.

The Blue Zones: Nine Lessons for Living Longer from the People Who've Lived the Longest
Dan Buettner

Longevity expert Dan Buettner has traveled the world to meet the planet's longest-lived people in unique communities called blue zones, where common elements of lifestyle, diet, and outlook have led to an amazing quantity - and quality - of life.
Cookbooks
Forks Over Knives The Cookbook
Del Sroufe

300+ brand new recipes. Globally and seasonally inspired dishes from Chef Del. All recipes are vegan, oil-free and virtually all are low-fat.

The Vegan Instant Pot Cookbook

Nisha Vora

A guide to the Instant Pot multicooker. 90 nutritious (and colorful!) recipes you can make easily with the magic of an instant pot pressure cooker. Includes a comprehensive primer to the machine and all its functions.

The Prevent And Reverse Heart Disease Cookbook
Anne Crile Esselstyn and Jane Esselstyn

The Prevent and Reverse Cookbook proves that while eating no meat, no dairy, no oil, and no nuts may sound intimidating, but it is doable and delectable. As Ann says, eating this way is empowering and "opens up a delicious and colorful array vegetables, legumes, and whole grains brimming with fiber, nutrients and antioxidants, all great nourishment for your heart and your overall health."

The Blue Zones Kitchen
Dan Buettner

New York Times best-selling author Dan Buettner has traveled the world and visited tiny kitchens from Ikaria to Okinawa to document the recipes and dietary traditions he learned along the way. Stunning photography from National Geographic photographer David McLain accompanies the stories and recipes passed down from the longest-lived people in the world.

Good and Cheap: Eat well on $4 a day!
Leanne Brown

Recipes designed to fit the budgets of people living on SNAP, the US program that used to be called food stamps. If you're on SNAP, you already know that the benefit formulas are complicated, but the rule of thumb is that you end up with $4 per person, per day to spend on food.
Plant-Based Cooking Lessons
Culinary Rx
Rouxbe

This online instructional cooking and nutrition course, taught by leading chef educators and medical professionals, empowers students through their transition to a more health-supportive diet and lifestyle. Completing the course provides individuals with the tools, resources and culinary confidence to take control of their life through food and cooking.

GW Culinary Medicine Cooking Classes

All classes will be held LIVE online using Zoom, from our kitchen to yours. Get ready to cook (virtually) with us during each session! The free cooking series is open to the public and geared towards community members. You will learn to cook healthy, delicious recipes and learn basic nutrition concepts such as building a healthy meal, eating on a budget, meal planning, and how to use leftovers. Participants prepare different recipes each week and learn about how to make terrific, delicious food that just happens to be good for you!
Apps
HappyCow - Vegan Food Near You 12+

Find vegan options worldwide!

Available for iPhone and Android

Since 1999, HappyCow has helped users discover healthy, vegetarian and vegan food options at 156,000+ restaurants, cafes, and grocery stores etc. in 180+ countries. With the app, you can do food search effortlessly via filters, connect with the community, and get all the inspirations you need! Read 860,000+ reviews and look at 1,000,000+ photos posted by our awesome community!

Forks Over Knives Vegan Recipe App

400+ Whole food plant-based recipes updated weekly with new dishes. Every recipe includes simple, step-by-step instructions and the option to add notes and mark favorites for easy access. You can also send recipes to a built-in shopping list, where ingredients are automatically sorted by aisle.

Physicians Committee for Responsible Medicine

This must-have recipe app designed by nutrition experts offers the chance to put the healthiest diet to work for you! This evidence-based program has everything you need to get started on a plant-based diet: meal plans, recipes, grocery lists, daily videos, nutrition tips, cooking demonstrations, and more.