Dermatology
GW Dermatology offers patients and referring physicians the latest technology, treatment options, and diagnostic services. Our nationally-recognized and award-winning dermatologists and dermatologic surgeons provide exceptional care for diseases and conditions of the skin, hair, and nails in addition to offering comprehensive aesthetic and cosmetic services.
Our experts are here to help improve your skin condition with accurate diagnosis and leading-edge treatment in a compassionate setting.
Interested in our Dermatology Residency Program? Visit the School of Medicine and Health Sciences Department of Dermatology for more information.
Specialty Clinics
Video Visits

The Dermatology Department at The GW Medical Faculty Associates offers virtual dermatology visits to those living within the DMV area. To help promote social distancing, and with COVID-19 spreading widely in the U.S., you can schedule to virtually connect with our dermatologists from the comfort of your home, for your convenience and safety!

Patient Education

GW Dermatology Patient Education Resources

At GW Dermatology, we offer a full range of dermatology services for adults with skin conditions as common as warts and as complicated as skin cancer. Our goal is to provide each patient with the best care possible, whether we are treating acne or a skin condition including but not limited to:

Acne
Rosacea
Warts
Dermatitis
Skin Tags
Skin Cancer Detection

If you want to learn more about diseases and conditions that affect the skin, hair, and nails, please visit the American Academy of Dermatology (AAD).
Latest News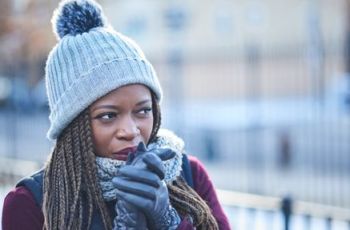 February 2, 2023
Spring may be just around the corner, but winter is still here with more cold days in the forecast. Those conditions that your body experiences when the weather is frigid, can spell bad news for your skin.
January 29, 2023
Treatment for hyperhidrosis, or excessive sweating, depends on where on your body you're sweating. Also, you may need to try different approaches, or a combination, to find relief.