Let's Go Heart-Healthy for Heart Month!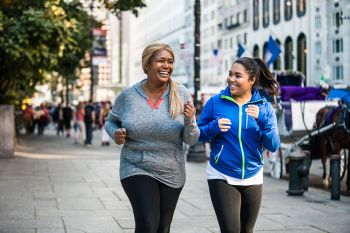 For American Hearth Month, the GW Heart & Vascular Institute's registered dietitian, Kelli Metzger, identified top heart-healthy mobile phone apps to help patients reach their nutrition and lifestyle goals. Today's best health and fitness apps allow patients to track and measure as many parameters as they choose in the palm of their hand. For some people these apps may be the motivation they need to reach their weight, blood pressure, blood sugar and dietary goals.
Health apps can be downloaded to smart phones, tablets, or computers for free, but most of them now offer a premier level which costs between $3.00 and $10.00 per month.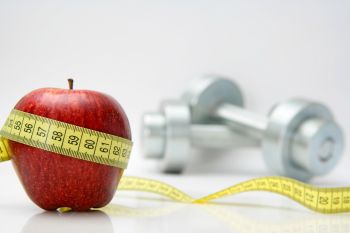 MyFitnessPal, LoseIt, and MyNetDiary are a few top health apps rated well by their many users. These three apps can track dietary consumption by manually entering food and beverages or by scanning barcodes. MyNetDiary advertises a database of 700,000 food items; MyFitnessPal advertises a database of more than 6 million foods including global items and cuisines. These apps can also connect to other apps and devices to track activity, weight, blood pressure, and blood sugar levels.
In addition to what is offered on the free app, each has a premium or maximum version available for a fee. MyFitnessPal's upgrade offers customized daily calorie and nutrient trackers and goals. LoseIt premium allows participants to track extra goals including body fat, hydration, and fiber and has a meal planning option. MyNetDiary Maximum offers nutrient planning/tracking for up to 45 nutrients, weekly exercise plans, up to 20 body measurements such as BMI, steps, and sleep as well as tracking of total cholesterol, LDL, HDL, A1c, blood pressure, blood glucose, and pulse.
For patients with diabetes, MySugr Diabetes Tracker Log is available can pair with Accu Check blood glucose monitors. The app can provide reminders to test blood sugar and tracks blood sugar (including continuous glucose monitor readings), blood pressure, dietary consumption, and activity. MySugr Subscription is available for $2.99 per month or $27.99 per year and offers an insulin calculator and the ability to take photos of food to aid in carbohydrate counting.
For those looking for easy meal plans to follow, E-meals app provides a meal planning service and one-click shopping lists for an annual subscription of $59.99 ($5 per month). Heart-healthy meal plans such as the Mediterranean diet are offered with simple recipes based on Italian, Greek and Spanish ingredients like olive oil, fresh vegetables, whole grains, beans, nuts and plenty of fish. Groceries can be linked and delivered through Insta-cart.
For more information or to schedule an appointment, visit our Cardiology Department or call 202.741.3333