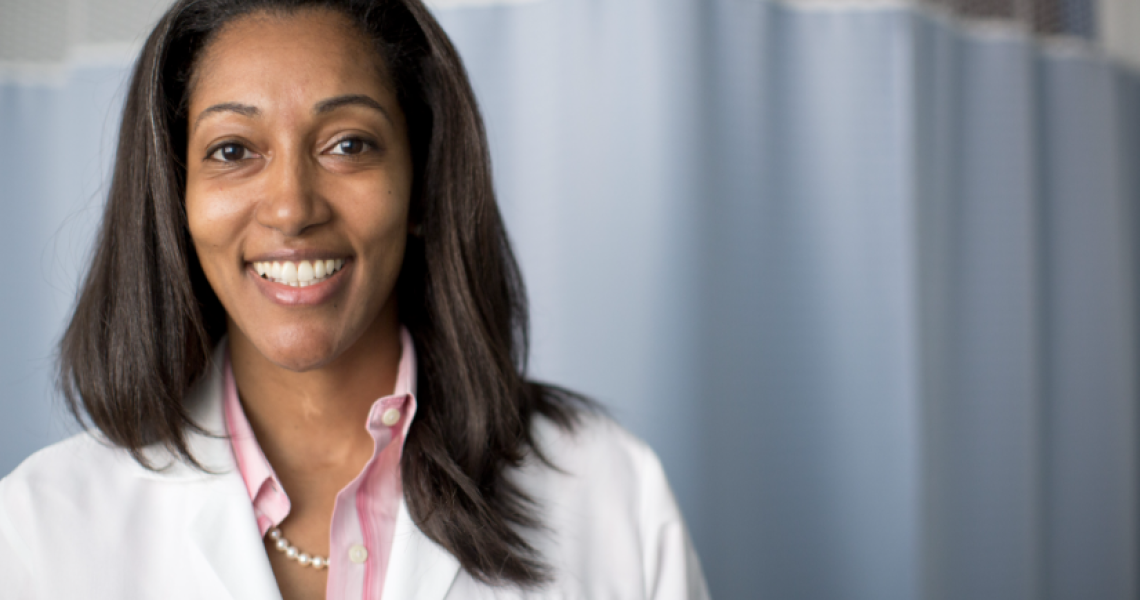 October is Breast Cancer Awareness Month, and though the incidence of breast cancer is high, early detection is the key to successful outcomes. According to the National Cancer Society, nearly 4 million women in the United States with a history of the disease are alive today, mainly because of early detection. Here, Jocelyn Rapelyea, MD, associate director of breast imaging, and professor of radiology at the George Washington University (GW) Medical Faculty Associates (MFA) Breast Imaging and Intervention Center, discusses screening recommendations and risk factors for breast cancer.
How common is breast cancer?
Rapelyea: I believe everyone knows someone who has been affected — whether it is a family member, a friend, or a coworker who was diagnosed with breast cancer. There are approximately 3.8 million women in the United States who have a diagnosis of breast cancer. One in eight women will be diagnosed with breast cancer in the United States. It remains one of the most common cancers in women.
At what age should people start getting screened for breast cancer?
Rapelyea: Women should begin screening by the age of 40. It is important to speak to your doctor if you have a strong family history or have a known genetic predisposition to developing breast cancer. Assessing your risk with your primary physician can be performed as early as age 30 to see if you should start screening at an earlier age.
Who should consider getting a breast MRI rather than a mammogram?
Rapelyea: MRI examinations are usually performed in addition to mammography. Women at significant increased risk of developing breast cancer should consider screening with breast MRI and mammography. For certain women with known genetic mutations are at higher risk for developing breast cancer, MRI screening is recommended beginning at 25 years of age. Additionally, women with dense breasts — those with more fibrous and glandular tissue — mammograms may not show all of the potential tumors. In these instances, women should consider supplemental screening with ultrasound or MRI.
What are the risk factors for breast cancer?
Rapelyea: The most significant risk factor is being a female. Other risk factors include increasing age at first pregnancy, not having children, late menopause, family history of breast cancer, and dense breasts. However, 75% of breast cancer diagnoses occur in women with no family history.
How does the GW MFA care for patients with breast cancer?
Rapelyea: MFA has a comprehensive breast center that specializes in caring for patients diagnosed with early and advanced disease, and we work closely with a multidisciplinary team which includes breast surgeons, hematologist/oncologists, pathologists, and many others. Faculty and staff are committed to providing the highest quality of care to our patients. Additionally, we work in conjunction with the Brem Foundation in providing access to care, support, and other outreach to the community.
---
 To make an appointment with a breast care specialist, visit the GW MFA Comprehensive Breast Center or call 202-741-3270.