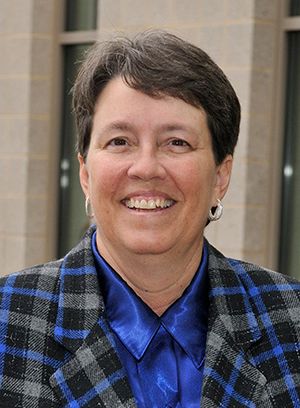 Announcement (Sept. 26, 2023) — The George Washington University Medical Faculty Associates (GW MFA) is pleased to announce that Robin Nichols, MHA, CPA, will join the organization as the Chief Financial Officer (CFO). In this role, Nichols will serve as the primary business advisor to the Chief Executive Officer (CEO) and will drive changes in the financial business model, improve financial and accounting operations, and identify operational efficiency with a vision for financial performance.
"Robin is fluent in the forces impacting health care organizations, including understanding the intricacies of the day-to-day finances, as well as driving long-term strategy and vision. She is a highly sought after senior executive leader with an expansive career and involvement in national CFO networks," said Barbara L. Bass, MD, professor of surgery, Walter A. Bloedorn Chair of Administrative Medicine, dean of the GW School of Medicine and Health Sciences, and CEO of the GW MFA. "Robin will be a great asset to our organization."
Nichols brings financial expertise in accounting operations, funds-flow optimization, budgeting and forecasting, revenue cycle, provider compensation, and executive reporting. She will drive turnaround change management to optimize current GW MFA assets and task forces through work plans designed to improve the organization's financial performance, while also innovating strategic partnerships, capital projects, and new growth areas.
Prior to joining the GW MFA, Nichols served as a senior financial executive with extensive experience in operational responsibilities, strategic planning, and financial management. Over the last decade, she served as the CFO/VP project consultant with Warbird Consulting Partners, LLC, where she held executive leadership positions for various clients including, UC Health in Cincinnati, OH; MultiCare Health System in Tacoma, WA; Renown Health in Reno, NV; and DeKalb Medical Center in Atlanta, GA; among many other highly regarded health care systems. She also served as an in-house CFO for a number of health systems including WakeMed Health System, where she assisted in opening a new hospital; as well as Greene Health Partners, where she secured capital funding for clinical expansion and technological upgrades; Eagle Hospital Physicians, LLC; and others.
"I could not be more excited to partner with Robin as we lead the GW MFA to become the premiere health care destination in the region. Her experience navigating provider organizations across the country will be invaluable as we work in lockstep to transform our care delivery in the nation's capital," said Christopher T. Smedley, MPM, chief clinical affairs and strategy officer of the GW MFA. 
Nichols is a member of several professional and community organizations, including the American Institute of CPAs and the Healthcare Financial Management Association. She is a board member for Project Medsend, an organization that equips qualified health care professionals for medical missions where they serve long-term, living in the communities they serve, offering care for 1:1 needs, training indigenous health care providers, and influencing the direction of health care of their host nations. She also is a member of the CFO Roundtable, and serves as the treasurer for the Disability Management Employer Coalition.
Nichols holds a Master of Health Administration from Ohio University and a Bachelor of Science in Business Administration and Accounting from Lake Eire College.
She will begin serving in her new role as CFO for the GW MFA on Oct. 16, 2023.