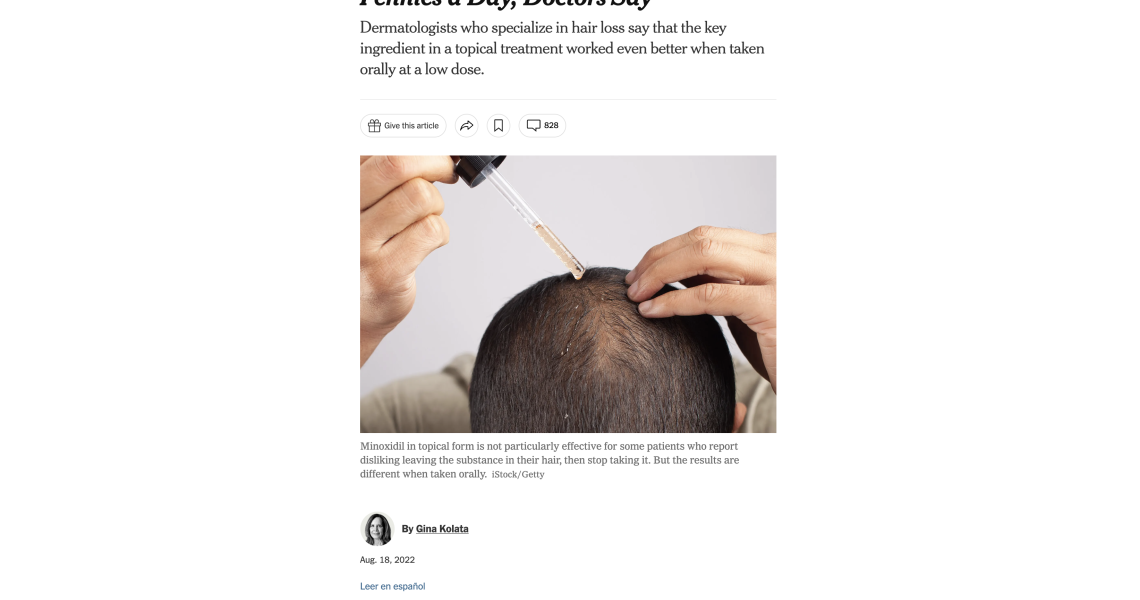 The ads are everywhere — and so are the inflated claims: Special shampoos and treatments, sometimes costing thousands of dollars, will make hair grow. But many dermatologists who specialize in hair loss say that most of these products don't work.
But there is a cheap treatment, he and other dermatologists say, costing pennies a day, that restores hair in many patients. It is minoxidil, an old and well-known hair-loss treatment drug used in a very different way. Rather than being applied directly to the scalp, it is being prescribed in very low-dose pills.
Although a growing group of dermatologists is offering low-dose minoxidil pills, the treatment remains relatively unknown to most patients and many doctors. It has not been approved by the Food and Drug Administration for this purpose and so is prescribed off-label — a common practice in dermatology.
"I call us the off-label bandits — a title I am proud to bear," said Dr. Adam Friedman, professor and chair of dermatology at George Washington University. He explained that dermatologists have been trained to understand how medicines work, which allows them to try drugs off-label. In dermatology, it is often clear if a treatment is helping. Does a rash fade, or not?