ANNOUNCEMENT— The GW Medical Faculty Associates (GW MFA) is pleased to welcome Meghan M. Smith, MBA, as the Executive Director of Practice Operations in the Department of Medicine. In this role, Smith will work with executive, clinical, and physician leadership to develop and implement strategies, manage key initiatives, and introduce innovative projects for the Department of Medicine.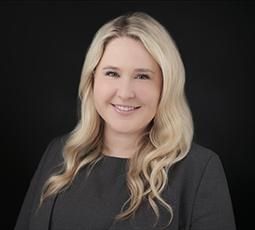 "With her proven track record of success and expertise in strategic operations in an academic medical center, Meghan will immediately be able to positively drive improvements in operations and clinical activities in the Department of Medicine," said Pamela McClain, interim COO of the GW MFA. "I look forward to her leadership and fresh perspective, as we continue to strive toward excellence."
As the executive director, Smith will be responsible for the recruitment and management of highly qualified administrative leaders across multiple locations and functions. She and her team will provide administrative oversight and support for the department, as well as implement growth strategies, establish goals and monitor key performance measures. These strategies and measures will be focused on improving operational effectiveness and driving positive financial performance in all facets of the Department of Medicine, including optimizing physician capacity to improve patient access.
"With a patient-centered approach, and alongside this incredible team, I am confident that we will be able to enhance the Department of Medicine. I am eager to work with the various administrative and clinical leaders to build our roadmap to excellence" said Smith.
Smith joins the GW MFA from Northwestern Medicine where she served as the Director of Operations for Executive Health, Occupational Health, Integrative Medicine, and Primary Care throughout their 12 hospital locations. One of her most recent accomplishments was establishing and implementing the "COVID Screening Team" which coordinated COVID care for the 50,000 employees of Northwestern Medicine, and thousands of healthcare workers from partnering hospitals. Prior to Northwestern Medicine, Smith was at Rush University Medical Center, where she served as the Administrator and Operations Director for Rheumatology and Nephrology.
Smith holds a BS in Biology from Northern Arizona University and an MBA with a concentration in finance from the Quinlan School of Business at Loyola University Chicago.
She began serving as the Executive Director of Practice Operations role on Sept. 12.