Ophthalmology
Comprehensive Eye Care Services
To preserve and restore your vision is the singular mission of the Department of Ophthalmology at The GW Medical Faculty Associates. As nationally and internationally recognized clinicians and educators, we combine the excellence of academic medicine with cutting-edge clinical services—in one dedicated private practice. As specialists in all sub-specialties of Ophthalmology, and board-certified by the American Board of Ophthalmology, we provide diagnostic, therapeutic, and surgical expertise in the treatment of cataracts, glaucoma, diabetic retinopathy, macular degeneration and related eye diseases. In preparing for the future of eye care, we are training the ophthalmologists of today—and are at the forefront of clinical research that will influence the management of eye disease tomorrow. How can we help you?
Our Comprehensive Services
Annual Eye Examinations
Diabetic Screening
Glaucoma Screening
Macular Degeneration Screening
Our Specialty Services
Allergy Treatment
BOTOX™ Facial injections
Cataract Surgery
Corneal Transplantation
Cosmetic Eyelid Surgery
External Disease
Glaucoma, Medical and Surgical Therapy
Laser Vision Correction
Lens Implantations
Neuro-Ophthalmology
Ocular Plastic Surgery
Retina and Vitreous Treatment
Strabismus
Uveitis Treatment
The GW Medical Faculty Associates does not accept any vision care plans.
Latest News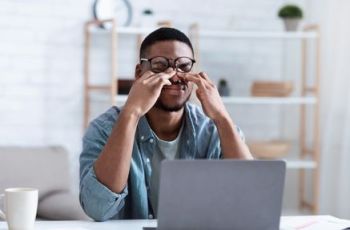 February 10, 2023
Dry eyes are a common condition, especially when people spend too much time in front of screens. Maya Bitar, MD, associate professor of ophthalmology at the George Washington University Medical Faculty Associates, walks us through what causes dry eye and what you can do to mitigate symptoms.…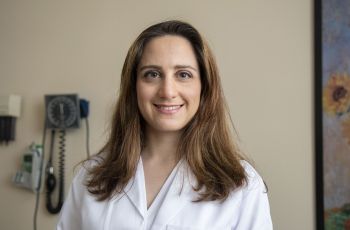 May 16, 2022
Maya Bitar, MD, associate professor of ophthalmology at the George Washington University School of Medicine and Health Sciences, explains the ins-and-outs of corneal transplantation and how technology has advanced.