Staying Engaged With People and Sticking to Routines Is Essential
The COVID-19 pandemic has been disruptive and disorienting in ways that most people have never experienced in their lives. The lifestyle changes, uncertainty, and isolation of this moment are tremendously stressful, even if one is not physically dealing with illness.
GW psychiatrists offer these recommendations for maintaining your mental health during the pandemic.
Rituals Are Key
A healthy response to the crisis includes sticking to familiar routines and rituals. Important ingredients can include:
Wake up and go to sleep at the same time — including weekends, if at all possible.
Develop a morning routine that includes things like eating breakfast, showering, and engaging with others. Avoid passively scrolling through the news or social media feeds for extended periods.
Set time aside each day to communicate with people outside of your household and your work colleagues, especially if you now work remotely. Make the time for family, neighbors and good friends in ways that accommodate the need to maintain social distancing.
Get outside and move on a daily basis, preferably when the sun's out.
And maybe think about adding a pet. There's a lot of truth to the phrase Happy dog, happy life. It makes sense, because having a dog enforces a healthy, strong and daily rhythm.
People sometimes look down on just how powerful our daily rhythms are to our sense of well-being. But what you do on the outside affects how you feel on the inside.
A healthy routine doesn't guarantee one won't struggle with the challenges, and that you should be attentive to and address any behaviors like these that might arise:
You have mental health conditions that were previously under control, but you are experiencing symptoms again.
You seem more anxious about a situation than others around you who are dealing with the same event.
You are turning to alcohol or other substances in order to take the edge off or cope.
You are consistently having trouble getting through your daily routines. For example, you can't sleep or are sleeping too much, you're skipping meals and/or you are not able to finish daily chores or you are neglecting tasks or activities that typically make you feel happy, satisfied or at ease.
Experiencing any of these for an extended period of time may warrant seeking professional mental health counseling.
Speak Up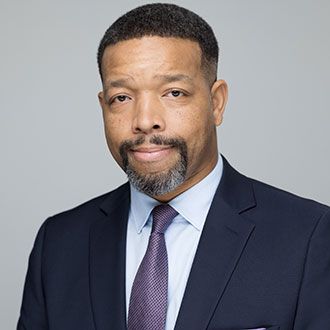 While CO​VID-19 dominates the conversation, both national and personal, people often stay silent about how the pandemic is affecting them mentally. "People want to feel capable, and many don't like sympathy," says Lorenzo Norris, MD, Assistant Professor of Psychiatry and Behavioral Sciences and Medical Director of Psychiatric and Behavioral Services at GW Hospital. "Although they may be willing to accept help, they may feel like there is nothing they can do about their situation anyway, so what's the point in talking honestly about their feelings?"
Norris says that masking feelings and not thinking through our response to the pandemic is dangerous. It can deplete the energy needed to successfully carry out everyday routines. Sleep disturbances can occur, as well as overindulgence in food or alcohol and, for some, eventually, even serious depression, feelings of hopelessness and suicidal thoughts.
Norris recommends these mental and behavioral strategies to maintain your mental health:
Appropriately express how you're feeling. For example, with a professional colleague, you may open up that you feel stressed about a report or other project, but expect to feel better once the task is complete. With a friend or a spouse, you may be more forthcoming. Being open, while still appropriate given your relationship with the person, is healthier for you than keeping it all bottled up.
Concentrate on what you can control. When you're at the grocery, Norris says, don't become consumed by how management is overseeing mask-wearing among its customers. Instead, think about what you will do if you encounter someone who isn't wearing a mask. "If you put your locus of control on what everybody else is doing, including the whole country, that becomes a problem," he says. "Focus that locus of control on yourself."
Lean on what's worked before. Norris recommends identifying what has helped you previously to overcome difficult times. This may include prayer, engaging in a favorite activity, journaling or leaning on loved ones while following proper social protocols.
Follow public health strategies. Masking, social distancing, getting tested if you experience symptoms, and quarantining as needed can help to maintain a sense of control in this specific crisis.
'This Pandemic Will End'
Despite the difficulties of living through this event, Norris spoke of hope.
"We can trust that this pandemic will end," Norris says. "It may be very hard, depending on your specific situation, but it's going to end. Focusing in a positive way on our response, and how we're going to come out of this when it's all over, can help a lot in this unexpected, extremely challenging time."
"Facing adversity shapes us into better and stronger humans," he explains. "The world is a dangerous place, and it's important that we experience the danger, because what we learn about ourselves, and the coping skills we gain, is what's going to help us be able to face, cope and overcome difficult situations that may arise again in our lives down the road."
To read the full article, please visit gwhospital.com.
For the latest updates on testing and GW MFA safety procedures, please visit gwdocs.com/coronavirus.
To schedule an in-person or virtual health visit with our Psychiatry department, please call (202) 741-2888.