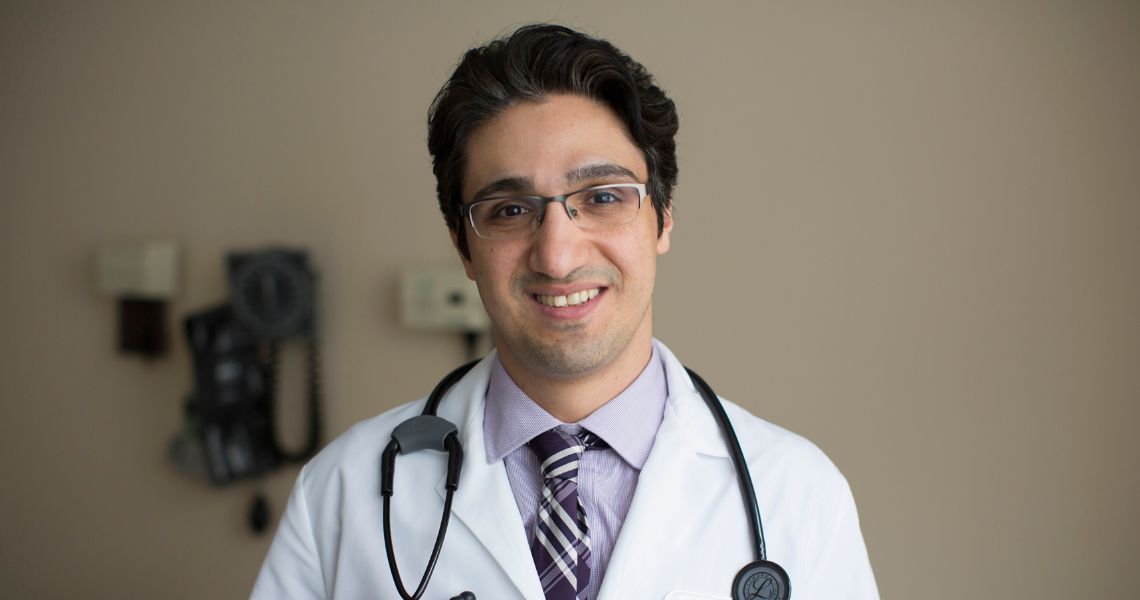 Division of Renal Disease and Hypertension at GW's Medical Faculty Associates (GW MFA) was recently selected by Polycystic Kidney Disease Foundation to be a Partner Clinic through the foundation's autosomal dominant polycystic kidney disease (ADPKD) Centers of Excellence program.
ADPKD is a common disorder, occurring in approximately 1 in 1000 live births, according to the National Institutes of Diabetes and Digestive and Kidney Diseases. It is a multisystem disease affecting the gastrointestinal system, liver, heart, brain, and blood vessels. About 80 percent of families with ADPKD have an abnormality on chromosome 16.
As a Partner Clinic, GW's multidisciplinary ADPKD clinic, led by Ehsan Nobakht MD, FASN, associate professor of medicine at GW School of Medicine and Health Sciences (SMHS), will be part of a national network of nephrology practices meeting the ADPKD criteria established by the PKD Foundation. The PKD Foundation the only organization in the country dedicated to finding treatments and a cure for ADPKD, a common yet life-threatening genetic disease. The foundation launched the Centers of Excellence program to helps those affected by ADPKD identify comprehensive care from an integrated health care team offering the latest therapies and clinical trials.
"In our multidisciplinary clinic, a group of highly talented physicians work together to implement preventive strategies and provide the state of treatment where needed," said Dominic Raj, MD, Bert B. Brooks Chair in the Medical School, professor of medicine, of biochemistry and genetics, and of biostatistics and epidemiology at GW SMHS, and director of the Division of Renal Disease and Hypertension at GW MFA.
Nobakht added, "We offer cutting-edge genetic testing and imaging techniques to diagnose disease progression and implement preventive treatments aimed at slowing the growth of the cysts."
The multidisciplinary team at GW includes partners from the kidney precision medicine clinic, led by Divya Shankaranarayanan, MBBS, assistant professor of medicine at GW SMHS, as well as partners from the departments of cardiology, cardiothoracic surgery, gastroenterology, radiology, neurology, neurosurgery, oncology, and transplant surgery.
The three-year designation is based on a rigorous set of requirements — including research and education, a full team of nephrologists and specialists, and community partnerships— and reviewed by a panel of PKD experts, clinician, and patient stakeholders.