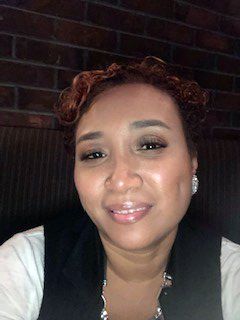 Crystal Woods, an executive coordinator at the George Washington University (GW) Medical Faculty Associates (MFA), is a proponent of empathy and reciprocity, treating others how you wish to be treated. It's an approach that has held her in good stead as she's become an award-winning professional. Here, she discusses her role at the GW MFA, what she's proud of, and her best pieces of advice.
 
What is your role at GW, and what does it entail?
 
Woods: My role at the GW MFA is the neurology executive program coordinator for five programs (one Neurology residency program and four subspecialty fellowships). I am responsible for day-to-day administrative duties to ensure that the Accredited Council Graduate Medical Education (ACGME) goals and objectives are accomplished in our program. I work closely with the residents and fellows in the program to ensure they are getting the education they need to be successful as doctors.
 
How did you get started at GW?
 
Woods: I started with the GW MFA in September of 2004 as the Neurology EEG and EMG technician and transferred over in February 2012 as the Neurology Executive Program Coordinator.
 
What accomplishments here are you particularly proud of?
 
Woods: Wow, there are a couple of accomplishments I am proud of. Since I became the executive program coordinator, we were able to establish two accredited fellowship programs in epilepsy and vascular neurology. I was honored and humbled to receive the GW Graduate Medical Education Program Coordinator of the Year award in 2016. I am extremely proud of the relationships I have been able to establish and the vast wealth of information I have been able to glean while working with so many of the great doctors and physicians here at GW.
 
What lessons have you learned while working here?
 
Woods: The lessons I have learned while working here are to be a GREAT team player because you can't do it by yourself, always remain humble, be positive, and treat everybody right because you don't know what people are going through.
 
What excites or inspires you the most about your job? 
 
Woods: What excites me about my job is to see the journey and milestones that the residents and fellows have accomplished while in residency or fellowship. I am grateful that I was able to play a part to help them with becoming great physicians.
 
What advice would you give to others? 
 
Woods: Always remain teachable because you don't have all the answers. Treat everyone the way you would want to be treated. Look for ways to add value to someone.