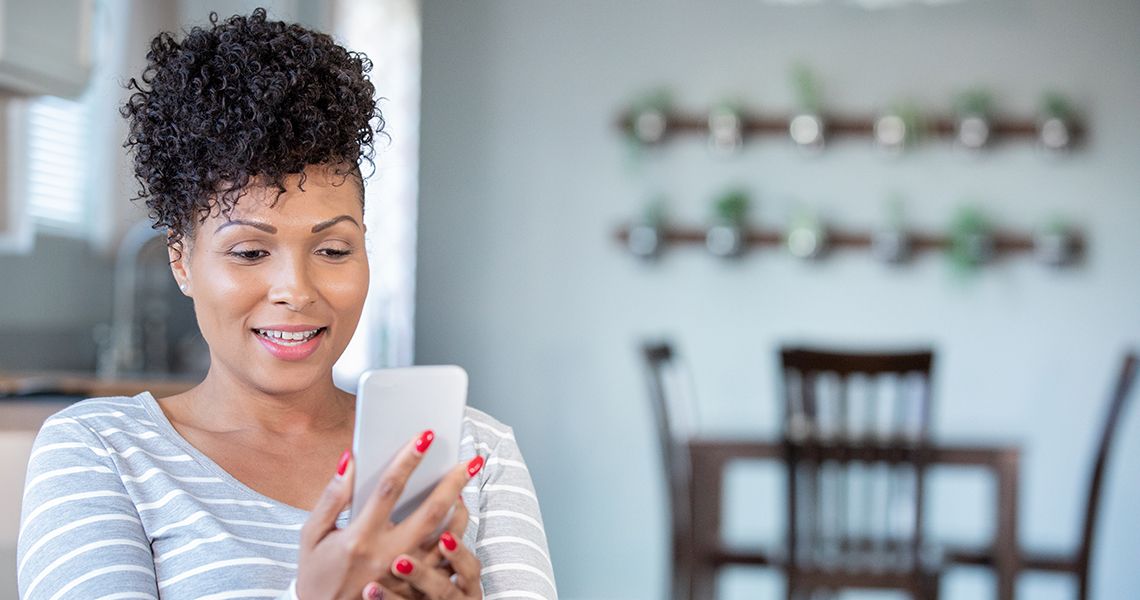 Schedule an OB/GYN Virtual Visit From the Convenience of Your Home
The GW Medical Faculty Associates Department of Obstetrics and Gynecology is pleased to announce that we are now offering Virtual Online Visits. Our virtual visits make access to our OB-GYN providers easier, faster and more convenient than ever for our patients. All you need is a computer, tablet or mobile phone with access to the internet.
Our virtual care appointments are provided on a secure, HIPAA compliant platform for current and new patients. This "virtual care" is just like an in-office appointment with our clinical team members you trust, but is available anywhere you are.
Many common concerns can be addressed via a virtual video appointment without an in-person visit. Our scheduling staff will provide you with the instructions for your virtual health visit when you make your appointment.
We will continue to see you in person as needed for gynecological and obstetrical visits at our Washington, DC and Bethesda locations.
Call (202) 741-2500 to Schedule Your Online Visit
Please call (202) 741-2500 to schedule an online virtual health appointment with Obstetrics & Gynecology. Please keep in mind this service is NOT for medical emergencies or urgent care. If you think you are having an urgent care need please call to be seen in our clinic. If you are having a medical emergency, please call 911.
Online Virtual Health Visit Conditions:
Abnormal or irregular bleeding
Birth control consultation
Breast concerns consult (breast lump, pain, nipple discharge)
External Cephalic Version counseling
Family planning & abortion
Fibroids and endometriosis
Genetic counseling – pregnancy related
Gestational diabetes counseling
Hormone therapy
Hysterectomy consults
Incontinence
Infertility consults
Lichen Sclerosis
Maternal fetal medicine consults
Review of labs and test results
Lactation consultations and concerns inc. mastitis
Medication questions and refills
Menopause
Miscarriage follow-up
Mental health/postpartum depression
Ovarian cyst consult
Sexual pain or other concerns
STD testing and counseling
Tubal ligation consults
Uterine prolapse
Vaginal or urinary tract infections
Vaginitis symptoms (vaginal discharge, itching and pain)
Babyscripts Telehealth for Obstetrical Patients
GW Obstetrics & Gynecology is also partnering with Babyscripts, a mobile app that allows your provider to track your health information in real-time, as a telehealth option to our pregnant patients.
Please speak with your provider to see if you are a candidate for this program.
Frequently Asked Questions
How does an OB/GYN online virtual health visit work?

We use the secure video platform within MyChart that allows you to have a video conference-based visit with your OB/GYN provider You will need to have a computer, tablet or smartphone with a front-facing camera to participate in the virtual health visit.

Visit our MyChart Video Visits page for more information.

 

Is this service covered by insurance?

Is my personal health information kept confidential?

Yes! Our online virtual visit platform is secure and 100% HIPAA and HITECH compliant.