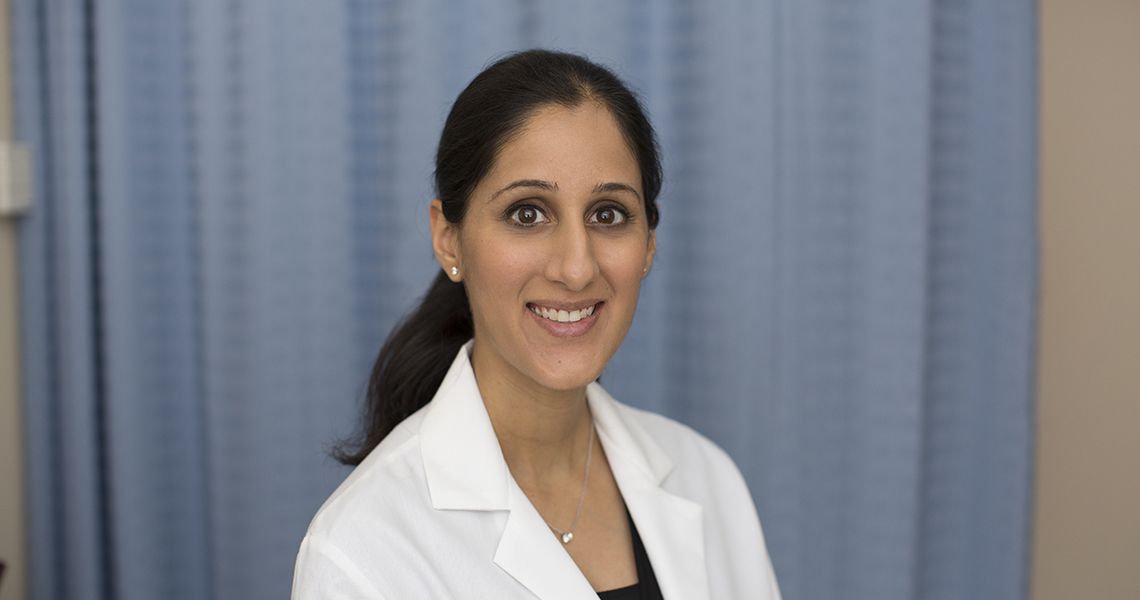 With the melting of winter snow and the arrival of warmer, sunnier days, springtime means spending more time outside. However, spring also brings allergies, which can make being outside uncomfortable and sometimes unenjoyable.
Anjeni Keswani, MD, director of the Allergy, Asthma, and Sinus Center at The George Washington University (GW) Medical Faculty Associates and assistant professor of medicine at the GW School of Medicine and Health Sciences, discusses what causes springtime allergies, options for at-home treatment, and how the GW Allergy, Asthma, and Sinus Center can help.
Q: What are the springtime allergy triggers, and how long do they last?
Keswani: Our most common springtime allergens are tree and grass pollen, which are present from March through June. We also see outdoor mold spores starting in the warmer months and lasting to the first frost.
Q: Does the severity of springtime allergies vary year to year?
Keswani: The severity of allergy symptoms does vary year to year and person to person. The amount of pollen in the air and whether it all comes up at once or is spread throughout the season affects symptoms. Also, how much time people spend outside and any exposure to indoor allergens, such as pet dander or dust mites, can affect their symptoms.
Q: I never used to experience allergies in the spring. Can you develop allergies in adulthood?
Keswani: You can develop allergies at any time in life. It's common to see them start in childhood, whether that is eczema or food allergies, but many people start to have new allergy symptoms in their 20s and 50s. Some people also develop a hypersensitivity to irritants in the air as they age.
Q: Are there ways to treat my allergies at home?
Keswani: A variety of over-the-counter measures are available for seasonal allergy treatment, including antihistamines like Zyrtec or Claritin, nose sprays like Flonase or my personal favorite, nasal rinses like the Neti-pot to help flush allergens out of the nose.
Q: How does the GW Allergy, Asthma & Sinus Center help patients experiencing springtime allergies?
Keswani: At GW Allergy, we can create a customized treatment plan for your allergies. We test you to determine what is causing your allergies and provide recommendations on how to reduce your exposure to the allergens. We discuss a variety of medications available to treat allergies and can also create a personalized allergen immunotherapy extract for allergy shots if desired. We treat accompanying asthma, food allergies, and eczema as well.
For more information or to set up an appointment at the GW Allergy, Asthma, and Sinus Center or call 202-741-2770.