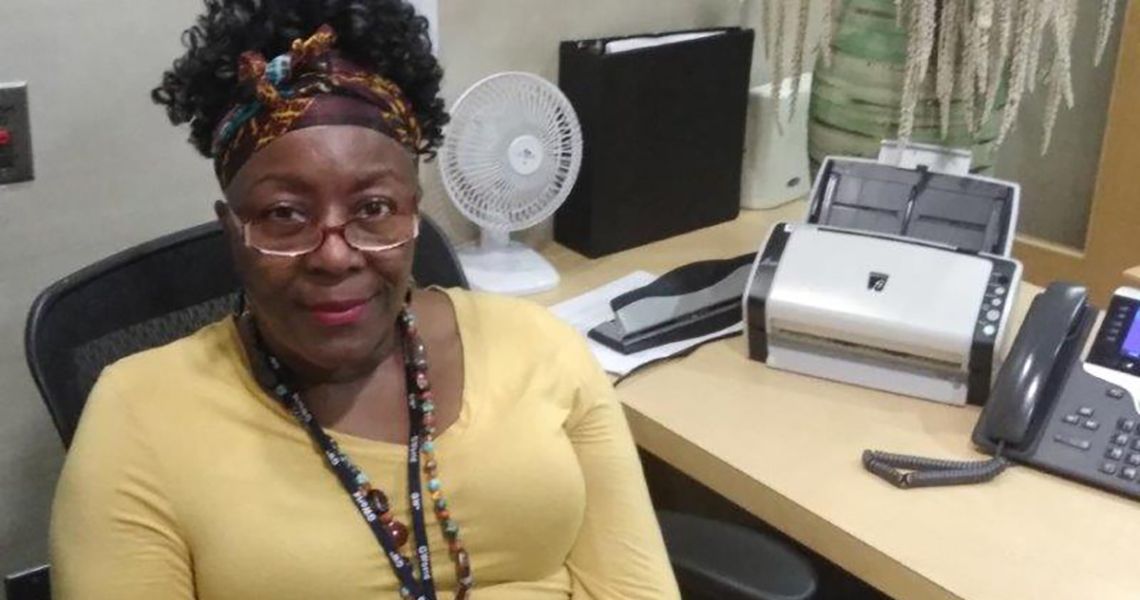 Veronica Plater, an administrative assistant at the George Washington University (GW) Medical Faculty Associates (MFA), has borne witness to GW's evolution since she joined the community in 1982. Plater has watched the medical enterprise expand and medical technology flourish, and she has helped patients from every background imaginable. But it's knowing that she's made a difference in the lives of others that has kept her at the MFA. Here, she discusses her experiences over the last four decades and the lessons she's learned along the way.
Q. What is your role at GW, and what does it entail?
Plater: My role at GW is an administrative assistant at the GW MFA Center for Sleep Disorders. I am responsible for expediting phone calls, assisting patients when arranging for particular studies, and other miscellaneous duties involving sleep.
Q. How did you get started at GW?
Plater: I came to GW in 1982 and began working as a unit secretary on the fourth floor of the old GW hospital. After some time, an opportunity came for me to also work for the pharmacy and obstetrics-gynecology departments.
Q. What accomplishments here are you particularly proud of?
Plater: I am glad to have witnessed such growth in the GW community. Technology has brought the opportunity to learn new computer programs and equipment. When I originally came to GW, automation was miniscule, [not like now]. Buildings were shorter, and now new and taller ones have replaced the old.
Q. What lessons have you learned while working here?
Plater: I have learned to be more compassionate and understanding of the needs of others. We see people from all walks of life, with all kinds of medical issues pertaining to sleep. Each situation is different and has to be handled accordingly.
Q. What excites you the most about your job?
Plater: It excites me to meet new people every day. Most experiences I have had with our patients have been pleasant. During this journey, I have discovered that having a smile can go a long way, even during the difficult encounters. The team that I work with is great. Together, we give the greatest care possible to our patients.
Q. What's one thing that has stayed with you in your time at the GW MFA?
Plater: Knowing that our patients have received good customer service and are satisfied with the outcome of their treatment lets me know that my service is not in vain.