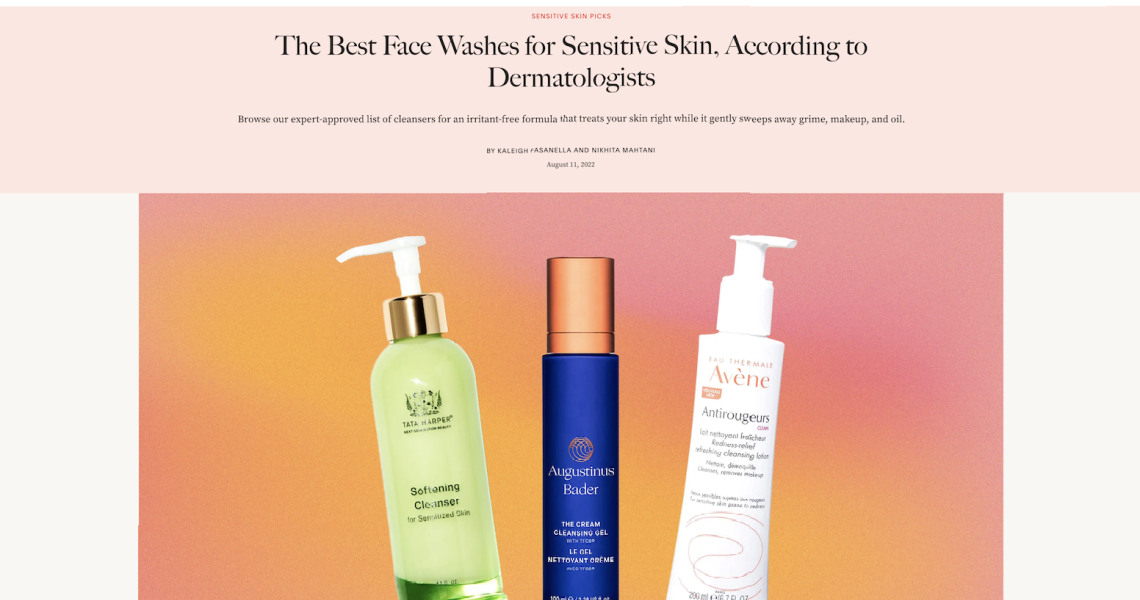 Any credible dermatologist knows the importance of cleansing. And that's because, aside from wearing sunscreen every single day, using one of the best face washes for sensitive skin is the most critical step in any skin-care routine.
Daily sudsing up whisks away excess sebum and dirt while, ideally, rehydrating skin at the same time. Frustratingly though, for those with sensitive skin types, this isn't always the case. In fact, it's usually far from it, seeing as so many cleansers on the market are simply too harsh, stripping, or filled with unnecessary chemicals and fragrances that can cause adverse reactions. These reactions often result in redness, flaking, discomfort, and in some instances, even full-fledged allergic rashes.
"You want to use gentle, hydrating cleansers that remove impurities without stripping the skin barrier of all its natural moisturizing factors," explains Washington, D.C.-based dermatologist, Adam Friedman, MD, in regards to what to look for in a cleanser if you have finicky skin. "Go for cleansers with humectants, which help keep water in the skin, and prebiotics, as they help contribute to a healthy microbiome."